A most essential question
What convergence is there between the journey of the ascetic Tibetan yogi Milarepa and that of the little-known great French mystic of the Seventeenth Century, Madame Guyon ? between Ramana Maharshi and the famous sufi Al-Hallaj ? What is the common denominator between these extraordinary beings who, in such apparently dissimilar ways, climbed the rungs leading to the ultimate realization ? Is it not a question of the greatest importance, to conjecture about what is essential and what is of incidental value, about what is truly the core of a practice and what relates to a cultural context and epoch ?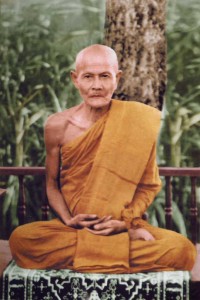 "I myself never expected to survive and become a teacher, for my determination to transcend samsara was much stronger than my concern for staying alive. All my efforts in all circumstances were directed toward a goal beyond life. I never allowed regrets about losing my life to distract me from my purpose. The desire to maintain my course on the path to liberation kept me under constant pressure and directed my every move. I resolved that if my body could not withstand the pressure, I would just have to die. I had already died so many countless times in the past that I was fed up with dying anyway. But were I to live, I desired only to realize the same Dhamma that the Buddha had attained. I had no wish to achieve anything else, for I had had enough of every other type of accomplishment. At that time, my overriding desire was to avoid rebirth and being trapped once more in the cycle of birth and death.
"The effort that I put forth to attain Dhamma can be compared to a turbine, rotating non-stop, or to a 'Wheel of Dhamma' whirling ceaselessly day and night as it cuts its way through every last vestige of the kilesas. Only at sleep did I allow myself a temporary respite from this rigorous practice. As soon as I woke up, I was back at work, using mindfulness, wisdom, faith, and diligence to root out and destroy those persistent kilesas that still remained. I persevered in that pitched battle with the kilesas until mindfulness, wisdom, faith and diligence had utterly destroyed them all. Only then could I finally relax. From that moment on, I knew for certain that the kilesas had been vanquished – categorically, never to return and cause trouble again. But the body, not having disintegrated along with the kilesas, remained alive.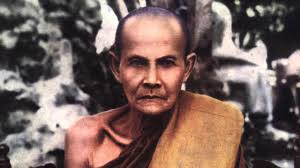 "This is something you should all think about carefully. Do you want to advance fearlessly in the face of death, and strive diligently to leave behind the misery that's been such a painful burden on your hearts for so long? Or do you want to persist in your regrets about having to die, and so be reborn into this miserable condition again? Hurry up and think about it! Don't allow yourselves to become trapped by dukkha, wasting this opportunity – you'll regret it for a long time to come.
"The battlefield for conquering the kilesas exists within each individual who practices with wisdom, faith, and perseverance as weapons for fighting his way to freedom. It is very counterproductive to believe that you have plenty of time left since you're still young and in good health. Practicing monks should decisively reject such thinking. It is the heart alone that engenders all misjudgment and all wisdom, so you should not focus your attention outside of yourself. Since they are constantly active, pay close attention to your actions, speech, and thoughts to determine the kind of results they produce. Are they producing Dhamma, which is an antidote to the poisons of apathy and self-indulgence; or are they producing a tonic that nourishes the delusions that cause dukkha, giving them strength to extend the cycle of existence indefinitely? Whatever they are, the results of your actions, speech, and thoughts should be thoroughly examined in every detail; or else, you'll encounter nothing but failure and never rise above the pain and misery that haunt this world."
Ajahn Mun was Ajahn Chah's teacher, Ajahn Mum biography
https://blog.meditation-presence.com/wp-content/uploads/2017/09/bandeauaccueil.jpg
0
0
vidji
https://blog.meditation-presence.com/wp-content/uploads/2017/09/bandeauaccueil.jpg
vidji
2020-04-01 15:11:31
2020-04-01 15:17:21
Ajahn Mun : My determination to transcend Samsara