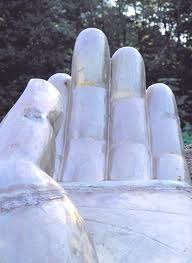 Not the unworthy actions of others nor their sins of omission and commission, but his own acts of omission and commission should one regard.
« He reviled me, he beat me and conquered and then plundered me », who express such thoughts tie their mind with the intention of retaliation. In them hatred will not cease.
All that we are is the result of what we have thought ; all that we are is founded on our thoughts and formed of our thoughts.
Vigilance is the path to Life Eternal. Thoughtlessness is the path to death. The reflecting vigilant die not. The heedless are already dead.
Meditating, persevering, ever strenuous in endeavour, the tranquil ones attain Nirvana, the highest freedom and happiness.
https://blog.meditation-presence.com/wp-content/uploads/2017/09/bandeauaccueil.jpg
0
0
vidji
https://blog.meditation-presence.com/wp-content/uploads/2017/09/bandeauaccueil.jpg
vidji
2019-09-13 17:55:01
2019-09-13 17:55:02
Dhammapada : All that we are is the result of what we have thought ;