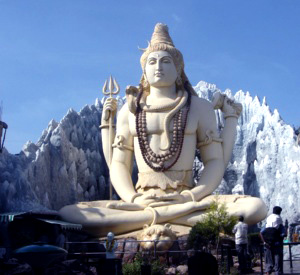 That in which the mind becomes silent and still by the practice of Yoga: that in which the Self is seen within in the Self by the Self, and the soul is satisfied.
That in which the soul knows its own true and exceeding bliss, which is perceived by the intelligence and is beyond the senses, wherein established, it can no longer fall away from the spiritual truth of its being.
That is the greatest of all gains and the treasure beside which all lose their value, wherein established he is not disturbed by the fieriest assault of mental grief.
It is the putting away of the contact with pain, the divorce of the mind's marriage with grief. The firm winning of this inalienable spiritual bliss is Yoga; it is the divine union. This Yoga is to be resolutely practised without yielding to any discouragement by difficulty or failure.
https://blog.meditation-presence.com/wp-content/uploads/2017/09/bandeauaccueil.jpg
0
0
vidji
https://blog.meditation-presence.com/wp-content/uploads/2017/09/bandeauaccueil.jpg
vidji
2019-11-15 18:07:14
2019-11-15 18:07:56
The Bhagavad-Gita : the Greatest of all Gains