A most essential question
What convergence is there between the journey of the ascetic Tibetan yogi Milarepa and that of the little-known great French mystic of the Seventeenth Century, Madame Guyon ? between Ramana Maharshi and the famous sufi Al-Hallaj ? What is the common denominator between these extraordinary beings who, in such apparently dissimilar ways, climbed the rungs leading to the ultimate realization ? Is it not a question of the greatest importance, to conjecture about what is essential and what is of incidental value, about what is truly the core of a practice and what relates to a cultural context and epoch ?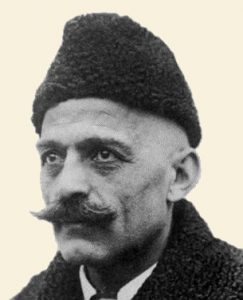 ONE MUST LEARN TO PRAY, JUST AS ONE MUST LEARN EVERYTHING ELSE. Whoever knows how to pray and is able to concentrate in the proper way, his prayer can give results. But it must be understood that there are different prayers and that their results are different. This is known even from ordinary divine service.
But when we speak of prayer or of the results of prayer we always imply only one kind of prayer—petition, or we think that petition can be united with all other kinds of prayers.… Most prayers have nothing in common with petitions.
I speak of ancient prayers; many of them are much older than Christianity. These prayers are, so to speak, recapitulations; by repeating them aloud or to himself a man endeavors to experience what is in them, their whole content, with his mind and his feeling.
In Search of the Miraculous
https://blog.meditation-presence.com/wp-content/uploads/2017/09/bandeauaccueil.jpg
0
0
Michele Michael
https://blog.meditation-presence.com/wp-content/uploads/2017/09/bandeauaccueil.jpg
Michele Michael
2017-08-03 11:06:49
2017-11-06 18:47:27
Gurdjieff : One must learn to pray