A most essential question
What convergence is there between the journey of the ascetic Tibetan yogi Milarepa and that of the little-known great French mystic of the Seventeenth Century, Madame Guyon ? between Ramana Maharshi and the famous sufi Al-Hallaj ? What is the common denominator between these extraordinary beings who, in such apparently dissimilar ways, climbed the rungs leading to the ultimate realization ? Is it not a question of the greatest importance, to conjecture about what is essential and what is of incidental value, about what is truly the core of a practice and what relates to a cultural context and epoch ?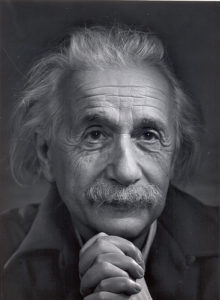 The most beautiful thing we can experience is the mysterious. It is the source of all true art and science. He to whom this emotion is a stranger, who can no longer pause to wonder and stand rapt in awe, is as good as dead: his eyes are closed. —
"How strange is the lot of us mortals! Each of us is here for a brief sojourn; for what purpose he knows not, though he sometimes thinks he senses it. But without deeper reflection one knows from daily life that one exists for other people — first of all for those upon whose smiles and well-being our own happiness is wholly dependent, and then for the many, unknown to us, to whose destinies we are bound by the ties of sympathy. A hundred times every day I remind myself that my inner and outer life are based on the labors of other men, living and dead, and that I must exert myself in order to give in the same measure as I have received and am still receiving…
"I have never looked upon ease and happiness as ends in themselves — this critical basis I call the ideal of a pigsty. The ideals that have lighted my way, and time after time have given me new courage to face life cheerfully, have been Kindness, Beauty, and Truth. Without the sense of kinship with men of like mind, without the occupation with the objective world, the eternally unattainable in the field of art and scientific endeavors, life would have seemed empty to me. The trite objects of human efforts — possessions, outward success, luxury — have always seemed to me contemptible.
"My passionate sense of social justice and social responsibility has always contrasted oddly with my pronounced lack of need for direct contact with other human beings and human communities. I am truly a 'lone traveler' and have never belonged to my country, my home, my friends, or even my immediate family, with my whole heart; in the face of all these ties, I have never lost a sense of distance and a need for solitude…"
Source : The World as I see it – An essay bye Albert Einstein
https://blog.meditation-presence.com/wp-content/uploads/2017/09/bandeauaccueil.jpg
0
0
vidji
https://blog.meditation-presence.com/wp-content/uploads/2017/09/bandeauaccueil.jpg
vidji
2018-01-29 12:57:10
2018-01-29 12:57:10
Albert Einstein : The World as I see it