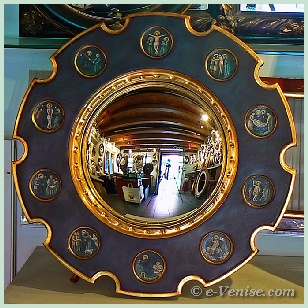 As in a game of chess, the dying person sees at that fateful moment how every one of his actions unleashed a chain of events that made his life what it was as well as the turn it took, whether fruitful or sterile; he also sees in what manner and to what extent he was responsible for it all.
The hidden motives that had been behind everything he said and did, the effect that his actions had on his surroundings, the damage done to others in satisfying his desires, and the lost opportunity to do something worthwhile with the gift of his life will all become clear to him at that momentous second. If his life and energies were not spent in the quest for enlightenment and spiritual unfolding, he will be seized with a profound feeling of remorse. He may well wish he had lived and acted differently—but it will then be, of course, too late.

Just as sleep can be a welcome friend and the necessary means to a sometimes much-needed rest and recuperation from all the turmoil, worries, and cares of the previous day, so it is with the last stages of death. The deceased person's past life becomes little by little very distant and hazy—in the same way as the memory of the very early years of one's existence on Earth becomes indistinct as one grows into an adult—until at last it is buried in the catacombs of his unconscious, with all the manifold experiences and different tendencies he has accumulated through the repetition of certain actions and what his main interest in life was, all of which await to sprout again in the future, in one manner or another, for good or for bad.

Cyclic recurrence is indispensable in the Universe for the human being to gather the necessary experience he needs to his understanding of things and especially of life itself. If there were only one day and one night in the whole Universe, after which this day and this night would disappear forever into total nothingness, one would suffer a sort of strange psychological death, making it impossible for one to comprehend what day and night are. It would—in a very particular way—not even be possible to realize that they had had any existence, let alone to try to conceive the least notion of their significance.
It is the perpetual renewal of the four seasons, or the continual return of the day and night, that gives them their sense, thus enabling the human being—albeit at the limit of his present understanding—to perceive the Cosmos and Creation in a certain light that would otherwise be impossible for him. Through these incessant repetitions, an opportunity is afforded him to discover important facts concerning the laws that govern the Cosmos—discoveries through which he may one day understand the hidden mysteries behind the Universe and his life on an altogether higher level.

Had there not been in the human being, concealed somewhere in the innermost depths of his consciousness, a secret memory of the repetitions of his life, with a vast wealth of varied experiences already stored in the recesses of his being, he would not have been able to turn his thoughts to the more lofty questions of the Universe, its enigmatic laws and hidden meaning. Equally, it would not have been possible for him to discover and accomplish the remarkable things that he did in so many different fields as, for example, in the arts, where the sublime and sometimes astonishingly complex yet wonderfully logical music that some unusual beings have been capable of creating in a seemingly miraculous way leaves the listener utterly speechless and plunged into profound wonderment, as much at the extraordinary mathematical truth it seems to impart as the exalted sentiment it so mysteriously arouses in him.

If there were only one life for the human being—without the hidden knowledge already in him of its possible recurrence, or at least continuity in some other form—and his existence really stopped forever after his physical death, he would spend his unique life in a state, so to speak, of curious mental obscurity as to the purpose and meaning of his sojourn on Earth, with little or no incentive in him for wanting to live and for wanting to learn anything. Moreover, when he died everything—including whatever knowledge he might have acquired during his single existence—would mysteriously die with him, vanishing forever in an invisible land of total oblivion. All the experiences he so painfully gathered in his one solitary life would have been for nothing. For there would no longer be the possibility of putting into practice the harsh lessons learned from them, both in the service of the Divine and for his own inner growth and spiritual unfolding.
https://blog.meditation-presence.com/wp-content/uploads/2017/09/bandeauaccueil.jpg
0
0
spiritetmusik
https://blog.meditation-presence.com/wp-content/uploads/2017/09/bandeauaccueil.jpg
spiritetmusik
2022-06-08 15:15:00
2023-05-04 20:20:02
Edward Salim Michael : a secret memory of the repetitions of his life