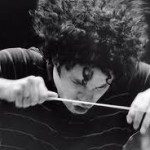 Internationally acclaimed conductor Gustavo Dudamel continues to share his magnetic enthusiasm for music with audiences of all ages around the world. As he begins his twelfth year as Music Director of the Simón Bolívar Youth Orchestra, in fall 2010, he enters his second season as Music Director of the Los Angeles Philharmonic and his fourth season with the Gothenburg Symphony. Armed with unparalleled passion, energy and artistic excellence, Dudamel is dedicated to leading these orchestras, as well as to increasing his commitment to opera.
Coming from a background where being involved in music from a young age was a life changing experience, Gustavo Dudamel is devoted to investing in classical music as an engine of social change. The message of his ongoing work in Venezuela through El Sistema, which influences hundreds of thousands of children each year, is being carried now into the United States through Youth Orchestra Los Angeles (YOLA). This program for children targets underserved Los Angeles communities and continues to grow and expand under Dudamel's leadership and that of the Los Angeles Philharmonic. He is also involved in advising on pilot programs in Gothenburg, Sweden and Raploch, Scotland.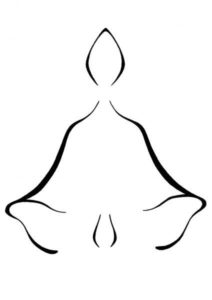 "If he attempts to grasp what happens so enigmatically in his being when he listens to certain symphonic music which conjures up in him a feeling of mystery—such as the monumental work by Gustav Holst entitled "The Planets," or "The Martyrdom of Saint Sebastian" for choir and orchestra by Claude Debussy, or "La Peri" by Paul Dukas—a refined man, endowed with acute sensitivity, will notice that an inner descent occurs in him, representing a true change of place in his being's inner space; a change of place which will prove to be a valuable indicator of what he must try to regain during his spiritual practices.
Consequently, these great artists help listeners by the feelings of mystery that their music evokes in them, giving them, as previously said, the opportunity to be placed somewhere in their being that they never ordinarily find themselves. In fact, they cause a change of place in the inner space of the person listening to their works without his necessarily noticing what is happening within him. In this way, a great composer's creations help mankind in a manner it could not imagine.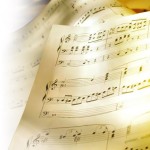 However, it must be emphasized that contemporary man's intellect has developed to such a dramatic point that it has managed mercilessly to destroy any aesthetic and higher feelings in life. This phenomenon has not spared the various artistic (and even spiritual) spheres of today; it is for this reason that contemporary works of art which are created from an intellectual idea and not from an aesthetic feeling, are nothing but mere degenerate abstractions totally devoid of meaning. By abandoning tonality and the laws of harmony, symphonic music in particular has become a series of ridiculous, cold, dissonant and morbid sounds.()
When channeled, man's attention can become a powerful instrument. It can either harm people when it is employed by someone devoid of scruples, or elevate human beings to the heights of the gods when it is used by a great artist or a saint.
It is always man's attention which is involved in what is happening within him and in everything he does in external life—whether it be for good or bad. Only through his extremely well-developed attention does a great composer manage to produce such prodigious musical works that they uplift listeners to the point of enabling them to experience very unusual feelings which would have been impossible for them to sense otherwise—feelings which belong to a sublime world, inhabited by "Devas" (gods) and their "Gandharvas" (heavenly musicians )" .
https://blog.meditation-presence.com/wp-content/uploads/2017/09/bandeauaccueil.jpg
0
0
vidji
https://blog.meditation-presence.com/wp-content/uploads/2017/09/bandeauaccueil.jpg
vidji
2018-06-12 09:50:07
2018-07-10 12:02:54
GUSTAVO DUDAMEL