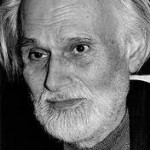 What is of primary importance for an aspirant on this path is to learn to get away from his habitual state of being, the ordinary state into which he constantly falls each time after he has made the vital effort to rise and be connected anew to his Inner Source.
This habitual condition of being—or rather of not being and of not sensing himself—in which the human being generally passes his entire life is the very dragon in him to be overcome and transformed.
If a seeker can really see and understand what takes place in him every time the mists of this strange inner death descend upon him and mysteriously swallow up the awareness he has of his existence, he will have gained a further precious insight into himself and found a weapon with which to combat the enigmatic problem of his self-forgetfulness .
This difficulty can thus be used by a wise aspirant as an additional means to rise spiritually. Each time he catches himself flattering or disliking someone, saying something unkind, being untruthful, or even playing a certain role with people, if he follows up the source whence all these have sprung, he will generally find it to be a form of wrong self-consideration.
This will, in turn, be an alarm signal for him to realize the immediate need there is to try to disengage himself from the grip of his inferior state of being and of feeling himself into which he has once more sunk. The aspirant will find that, each time he makes a genuine effort to redirect his gaze inwardly to dwell in the silence of his true abode, he will at that moment begin to experience a state of pure and uninvolved impersonal awareness.
In this state, there will be neither the time nor the place in him for personal consideration or anything else arising from his lower nature.
Edward Salim Michael The Law of Attention chap 5
https://blog.meditation-presence.com/wp-content/uploads/2017/09/bandeauaccueil.jpg
0
0
vidji
https://blog.meditation-presence.com/wp-content/uploads/2017/09/bandeauaccueil.jpg
vidji
2022-08-14 14:48:02
2022-08-14 14:48:03
The enigmatic problem of self-forgetfulness.